This past month, Fibonad changed headquarters and moved from the neighborhood Arguelles to the prestigious building "The Window", located in Principe de Vergara street, in the center of Madrid.
The Fibonad Group is made up of a series of different companies, each one specializing in different branches of the advertising world. Mobusi, the first company to be part Fibonad, is a performance based company with a mobile-first mindset, Sun Media specializes in video advertising through performance and branding, Lab Cave is a mobile growth company specialized in ASO, Instasent specializes in SMS marketing, while Upplication is an app creation platform.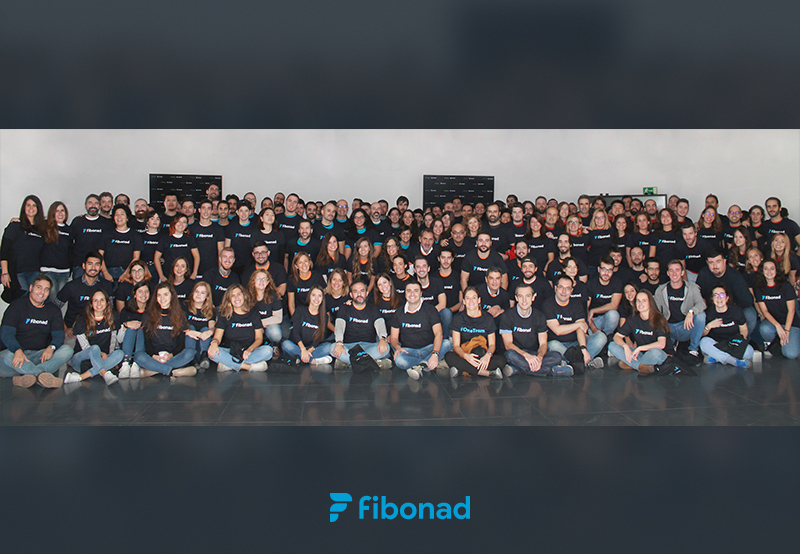 This change of office came as a result of Fibonad's commitment to innovation and to creating a work space where communication will become more agile, work culture will become more productive, and the collaboration and transparency between the different departments and the different companies that make up the Fibonad Group will become more apparent.
According to David Garcia Fuentes, CEO of Fibonad, this change is motivated by two reasons. "In the first place, a correct adjustment is needed between the positioning and consolidation of the brand with the work space where we develop our activity, and the second reason is related to the new work culture towards which we want to evolve: more transversal, agile and productive".
In fact, to reinforce this new work culture, neither David Garcia nor Antonio Figueroa, CFO of Fibonad, will have personal offices.  In addition, this change of office creates an opportunity for a young and digital workforce like Fibonad, in which the work performance and technical knowledge is very high, to take advantage of this change to keep strengthening its team's soft skills.
Also, sharing much more our common spaces and being much closer to each other will contribute to enhance the synergies between the companies. The environment, the concerns of the different companies and the search for help and collaboration will now be further within reach.
The Window Building is one of the most prestigious and exclusive office buildings in Madrid. Fibonad is located in the 3th floor, it has 3 offices, 6 meeting rooms, 6 phone booths and 1 kitchen. The large windows on 3 of its 4 sides, make the new offices a pleasant, clean, comfortable and motivating place so that the whole Fibonad team can give the best of themselves.
Come visit us at Principe de Vergara Street 112, Madrid!