Viewability is still one of the most important issues facing digital advertising today. In a recent survey by the World Advertising Research Center (WARC), it was found to be the main concern for marketers heading into 2018, and quite rightly so. Recent studies have shown that, on average, less than half of all desktop display impressions have an opportunity to be seen, and the numbers are even lower for mobile and video ads.
The Interactive Advertising Bureau (IAB) and the Media Rating Council (MRC) define a display ad impression as viewable if 50 percent or more of the ad's pixels appear in the viewable space of an in-focus browser tab for at least one second post-ad render. This definition however, could change, as the MRC is contemplating changing the definition to include 100% of the pixels in-view instead of 50%, and is now applying additional duration standards, as well.
One thing that is clear is that viewability has a huge impact on the efficiency of digital campaigns.  In fact, a recent report by magnaglobal highlighted that viewability is strongly tied to online conversions.  It found that ads which are more visible and spend longer on screen are strongly related to online conversions.  Adding visibility data to attribution models leads to more accurately attributed conversions. The report also found that there was a direct relationship between consumers who interacted longer with ads during exposure and conversion rates – the longer consumers interact with ads during exposure, the more likely they are to convert.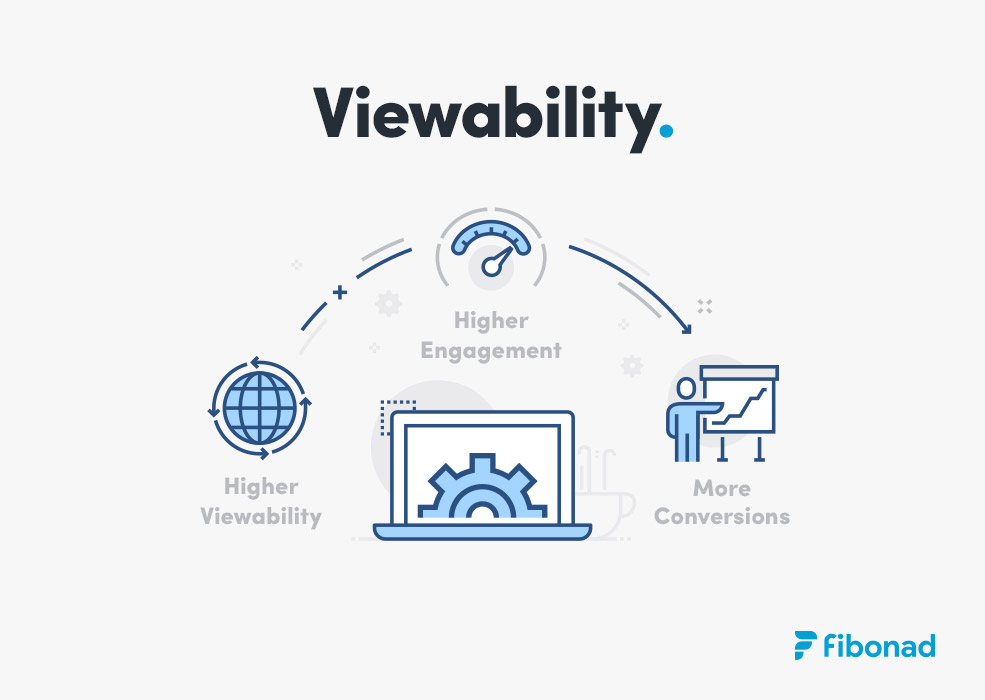 How viewability affects the bottom line
Higher viewability is linked to higher CTRs, and more viewable impressions are bound to guarantee more clicks to your website.
What can be argued is that viewability is the start of the conversation but it doesn't give the full picture of campaign performance.  Viewability should be measured along with other aspects, such as attention, interactions, time-spent on page and much more.  The better we understand all these metrics and touchpoints, the easier we can optimize campaigns and improve clients' revenue.  As we spend more time across screens, understanding the impact of viewability is even more crucial for campaign measurement and performance.  Viewability may not be the only driver of campaign success but it does give advertisers a clearer picture of engagement and attribution.
Luckily enough, we're able to offer these options to all clients.  We provide branding solutions, using our innovative AVA format in video campaigns which has proven time and time again to reach 70% of the all-important viewability metric.  All of this done so on premium brand safe sites.  We analyze campaign performance, review attribution touchpoints and act upon it, inevitably offering clients the best results possible.
For more information, contact us.