Creating your own app is all fine and well but are you the only person doing so? The crowded app-store market sees 3 million Apps in Google Play and 2.2 million in the App Store – thousands of new apps a day, meaning your ranking will quickly go down, along with your exposure.  Needless to say, you want to remain at the top: higher rankings mean more downloads and more revenue for yourself.
However, if you're the new kid on the block or an indie developer, appearing and remaining in the top rankings is somewhat difficult given the big names swirling around the App Store. You're a small fish in a big pond and you want and need to compete, otherwise your app will last 5 minutes and you'll soon be forgotten about.
So, the question on everybody's lips, how do you make your app succeed, on a smaller budget?
The answer: ASO. App Store Optimization. Like SEO, but for apps.  It's something that's often overlooked but in reality, it's critical if you want to succeed.  It gives your app that visibility which will lead to your app growing organically.  What's more, it will increase your user base too.
So what should you do with ASO?
-Identify Keywords
Think about keywords that are relevant to your app, how often is a certain word searched for in the app store, and if it will help your app be positioned.
-Research Competition
How often other games and apps use this word – you'll be up against them competing for the best positions so plan this carefully.
-Focus on Reviews
Ensure you receive good reviews and ratings.  Take those bad ones into consideration and use them as positive criticism to help you improve your app.
–Update your App
Keep your app fresh and edgy: update it once a month and whenever you do, make sure to review keywords once again.
–Experiment
Use long-tail, combination keywords.  Carry out A/B testing to make sure your ASO is just right!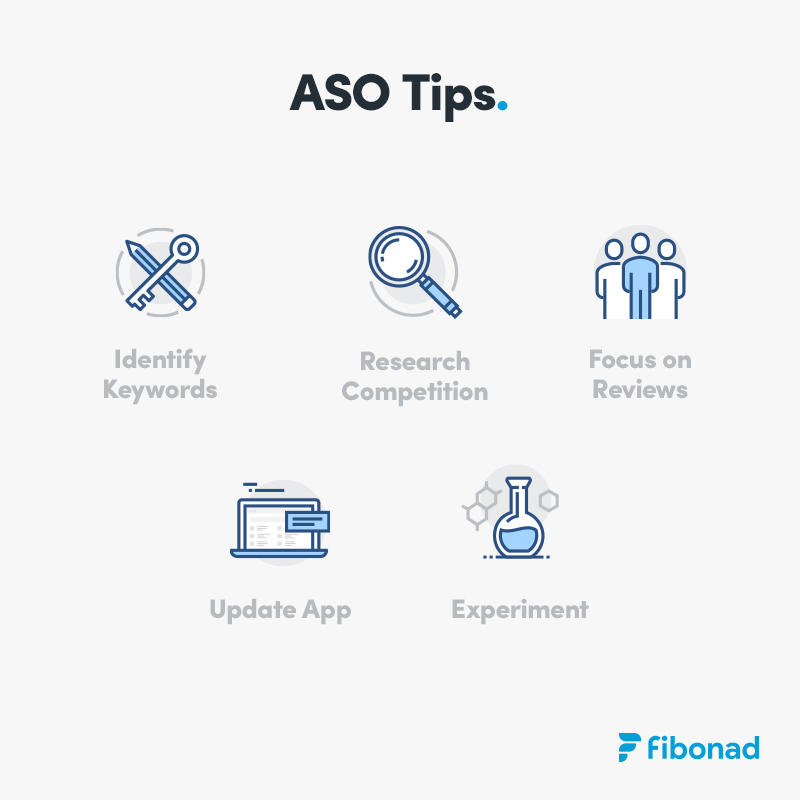 However, that's not all.  Your game must require certain elements so users will want to download.  We're meaning a catchy name, a cool icon, teasers, screenshots etc.  Your description must be on point and include those all-important keywords we mentioned before.  Keep them enticed from the word go!  Then, from that point, you can focus on ratings and reviews and then on link building so your position will just increase and increase.
So, don't overlook ASO.  We consider ourselves an ASO-first company and through mobile games company Lab Cave, we have one of the most advanced ASO teams in Europe, obtaining more than 140 million organic downloads in our games.  Our in-house developed ASOBOT, available on Beta, mixes AI and Machine Learning to ensure our processes are just right. We're able to automatically find and filter thousands of keywords for each platform, with classified data of more than 500,000 live keywords in 12 languages for both Android and IOS.
Our algorithm classifies each keyword, according to volume, relevance, complexity, volume and historical data.  This is then rounded-off with our analysis.  Our ASOBOT automatically tracks keywords, downloads, conversion rate, competitors, entire portfolios and A/B testing.
What's more, we're able to take your games to the next level, bringing mobusi's expertise in User Acquisition and Distribution into fruition .  Our proprietary technology optimizes sources and detects fraud instantly meaning we only bring high-quality traffic to the table and genuine, qualified users.
So, if you're looking to publish your game, acquire users and improve your position on the App store, you know what to do. Contact us at FIbonad and we'll be more than happy to help!