It's probably the most important shopping day of the year and with Black Friday looming, there's no better way to reach your customers than with an SMS.  Consumers are more connected than ever and constantly attached to their phones.  As mobile commerce only continues to increase, SMS + Black Friday = A match made in heaven.
So what should you keep in mind for this coming Black Friday when using SMS to reach customers?
Personalise your messages.
Make your client feel special and wanted.  Take actions like including their name so they don't feel like it's just a random campaign or a spam message and are more likely to click on the Call to Action.
Time is money.
When should you programme your SMS for?  You don't want your message to be ignored nor considered an annoyance, so plan it carefully.  Mornings (08:00-12:00) or when people are arriving at work and checking their phone or early evenings (17:00-21:00) when customers are perhaps relaxing, are considered ideal times to send a message.
Add Discount
The user is looking to see why you're contacting them and wants to see the discount code as part of your message.  It is the main factor that will drive them towards your web and encourage them to convert and purchase so make sure you don't forget it!
Keep the message short and sweet
You've got 160 characters to entice your user and pull them in, so create a message that hits them hard. Don't go off on a tangent, always keeping in mind the five Ws.
What: Discount code
Who: Your Brand
Where: On your web
When: Black Friday, the weekend and Cyber Monday
How: By using your discount code
Why: Black Friday
Connect your texts with other marketing channels
Don't be afraid to cross-promote.  Social media, e-mail marketing and SMS all have similar characteristics so reworking your discounts and promos on each channel can help boost response and awareness of your brands offerings on Black Friday.
Now that Black Friday, Cyber Monday and Christmas are approaching, your customers are ready and waiting to spend their money. Make sure they spend that money with you rather than with a competitor.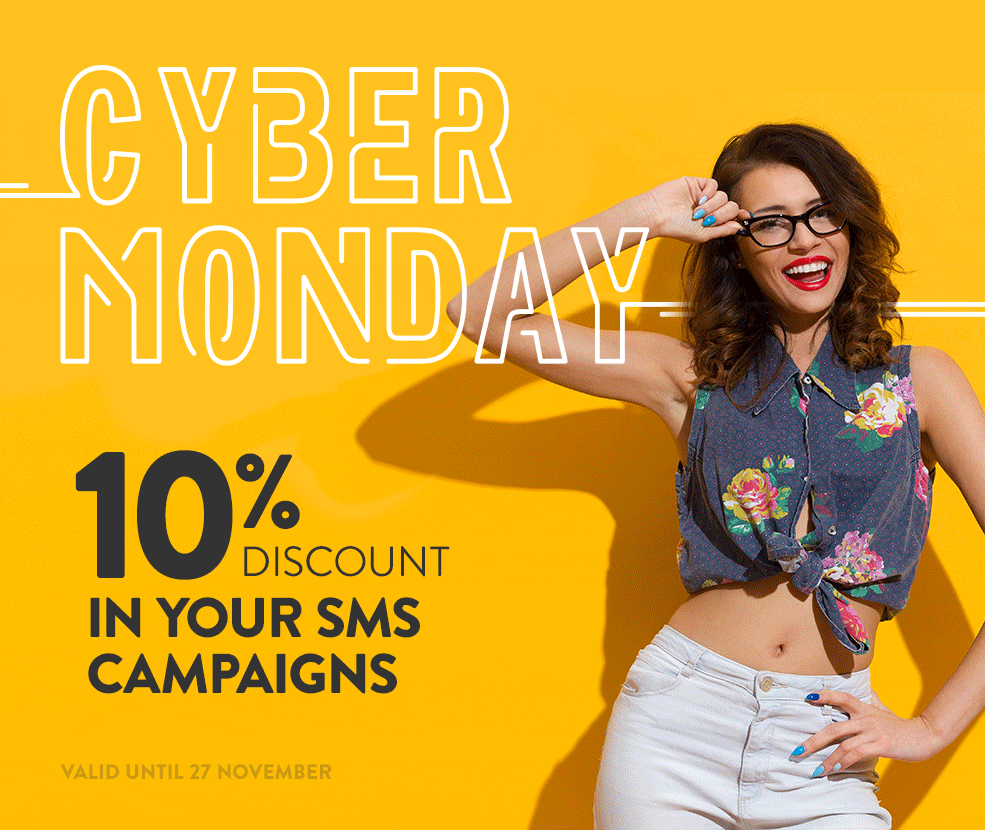 How do you achieve this? Working with an SMS Marketing company you can trust, like Instasent.  This Black Friday and Cyber Monday, we're offering a 10% discount in your campaigns! All you have to do is top up your account, insert the code INSTABF17 or INSTACM17 and you can really take advantage of your campaigns!
Contact us for more details!