The Mobile World Congress is just around the corner and, of course, Fibonad will be there at Booth 8.1 i40!
GSMA's MWC, is the world's biggest digital gathering, and this year, it takes place between the 25th and 28th of February. It is the second year in which we will be there representing the Fibonad name, showcasing our Branding, Performance and Publishing services.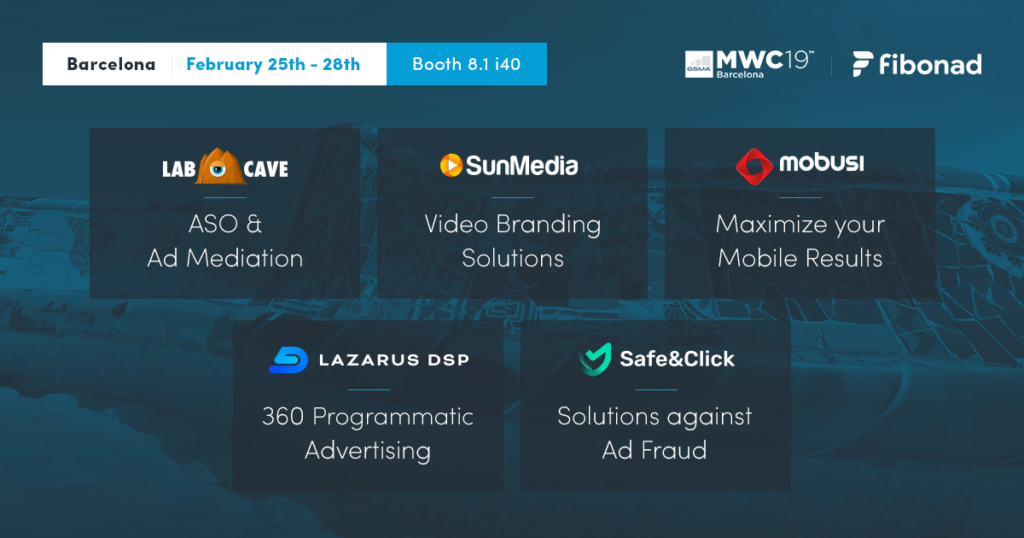 Lab Cave will be there to talk about their latest solutions on App Store Optimization (ASO), Ad Mediation services and what is the best strategy to boost your organic traffic.
Our Mobusi team will be ready to tell you all about maximizing your mobile results through performance marketing strategies.
SunMedia, the branding side of Fibonad, will be offering solutions, through innovative video formats, to improve user experience and increase brand engagement.
The team of Safe&Click, Fibonad's latest product, which builds technologies that help publishers and affiliates achieve their goals by providing the industry's most powerful tracking link checker and Anti Ad Fraud solution, will be ready to talk to you about the best ways to combat ad fraud.
Lazarus DSP is an omnichannel DSP which allows Advertisers, Agencies and Ad Networks to buy display impressions across multiple Ad Exchanges in milliseconds. The whole team will be available at our booth to tell you all about 360 Programmatic Advertising.
If you haven't yet set up a meeting with us yet then what are you waiting for?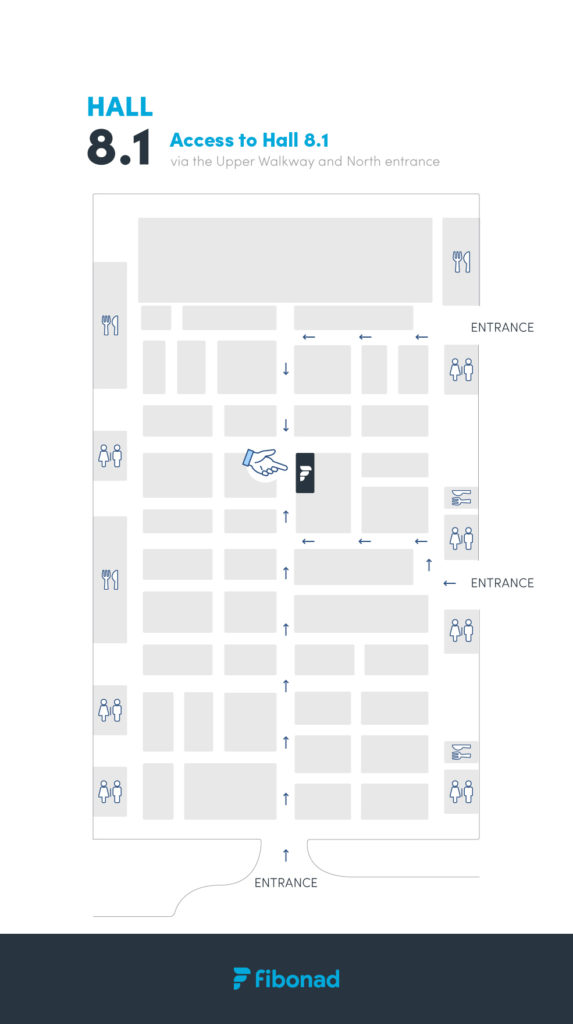 Come by the Fibonad Booth at 8.1 i40 to meet our top-class team, grab a cup of coffee and find out more about our solutions!  As well as this, the Mobile Advertising & Apps Tour will be passing through our booth twice a day for a 10min presentation on Fibonad's latest products. So don't miss out, get in touch with our team and we'll make this the best Mobile World Congress yet!